New Smart Grid strategy unveiled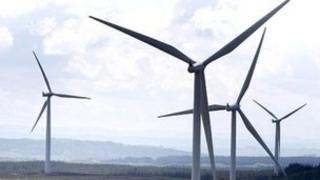 A Scottish smart grid strategy has been announced to develop technologies which match electricity supply with demand.
The blueprint announced by First Minister Alex Salmond at a conference in Aberdeen is accompanied by a target to create 12,000 new jobs by 2020.
It is claimed that Scotland already has world-class research in smart grids and related technologies.
The strategy was developed by a working group of academics and individuals from industry and academics.
Smart grids help match energy demand to changeable supply, from wind for example.
On behalf of the group, Prof Jim McDonald, the principal of the University of Strathclyde, said: "The Smart Grid Sector Strategy represents an important step forward in capturing Scotland's industry opportunities in one of the largest power engineering infrastructure developments in the 21st Century.
"In this country we benefit from having world-leading university research capability in key, smart grid relevant themes including electrical systems, power engineering and informatics.
"The education and training of the skilled workforce necessary to grow this industry is essential and Scotland's colleges and universities have never been better placed to address such a strategic requirement and job creation opportunity."