Strathclyde University secures Korea contract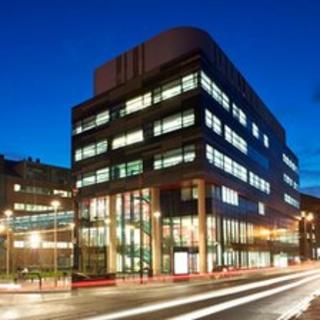 A Scottish university has been chosen to work with technology companies in South Korea on leading-edge research projects.
Strathclyde was selected as the exclusive European partner university for the country's global research and commercialisation programme.
The programme will support development of research expertise between the university and Korean firms.
It is being funded by Korea's Ministry of Knowledge and Economics (MKE).
The programme will support both feasibility study projects and full-scale research and development projects in a range of technology areas including transportation and logistics, bio and medical devices, robotics, software and computing and electronics.
Shortlist
Strathclyde was selected in a competitive process from a shortlist of six higher education institutions across Europe, and received support from Scottish Development International (SDI) to secure the contract.
SDI chief executive Anne MacColl said: "This partnership very much endorses Scotland as an academic and industry partner of choice.
"This is especially true given that the endorsement is from the Korean government that chose a Scottish university over any other in Europe in its search for an institution with a strong track record of success in commercial innovation and industry-driven research capability.
"We know that research and commercialisation are key drivers of growth, and by collaborating with other countries we can further enhance our reputation on the global stage as a knowledge-led economy."