Firms 'tighten' payment controls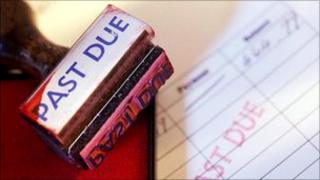 Scottish businesses are tightening up their cash and credit control procedures in a bid to prevent late payments, a bank report has suggested.
Clydesdale Bank found the average time businesses took to collect payments had fallen from 52 to 49 days.
It said firms had tightened procedures because of growing pressure on cash and the availability of credit.
But they were still concerned about the damaging impact late payments and bad debts would have on their businesses.
Ian Wilson, from Clydesdale Bank, said all businesses - particularly small and medium-sized enterprises - depended on healthy cashflow to pay staff, buy stock and keep on top of their own invoices and bills.
He continued: "Poor cashflow management can be one of the most critical issues that businesses face but we believe UK companies have listened to the advice to tighten up their systems and controls."
'Simple procedures'
Mr Wilson said businesses could take other simple measures to ensure their cashflow procedures were as effective as possible.
He added: "Adopting simple procedures such as agreeing payment terms and conditions upfront or using incentives for early payment can have positive effects.
"However, if late payments are a concern or are restricting cashflow, it is important to be rigorous in the debt collection process - recording conversations, possibly enlisting the services of debt collection agencies but ultimately looking for a swift resolution."