FMC Technologies opens subsea centre in Bellshill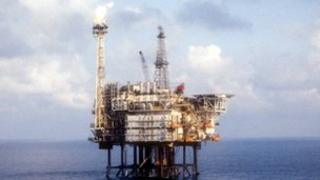 A new subsea product centre for oil and gas services firm FMC Technologies has been opened by Enterprise Minister Fergus Ewing in North Lanarkshire.
It follows the company's announcement last year that it would create 240 research and development and manufacturing posts in Scotland.
The centre in Bellshill will accommodate 170 of the new jobs.
They were created with the support of £2.5m of government grants through Scottish Enterprise.
The other 70 jobs are based in Dunfermline.
Mr Ewing said: "This government is working hard to build sustainable economic growth and that is why I am delighted that FMC Technologies have made this further commitment to Scotland.
"Their decision is testament to the quality and skills of the local workforce.
"Our energy sector boasts strong engineering and manufacturing skills in offshore operations and this is globally recognised across the oil and gas industry."
FMC Technologies employs 12,500 people in 16 countries, about 1,000 of which are now based in Scotland.