FSA fines South Queensferry financial adviser £60,000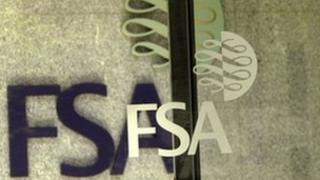 An independent financial adviser has been fined £60,000 for advising clients to invest in unsuitable products.
The fine was imposed on Patrick Francis O'Donnell of P3 Wealth Management by the Financial Services Authority (FSA).
The FSA said he advised his clients to invest in non-mainstream investments which were "clearly unsuitable".
Mr O'Donnell, whose office is based in South Queensferry, near Edinburgh, was also banned from performing regulated activities.
The FSA also found Mr O'Donnell failed to comply with regulatory restrictions on the promotion of Unregulated Collective Investment Schemes (UCIS).
Complex investments
It said although Mr O'Donnell may have "honestly and sincerely believed" he was doing his best for his customers, he advised many of them to invest almost all of their wealth in one or more illiquid, complex and higher risk investments.
In total, O'Donnell advised 57 of his customers to invest in UCIS, 14 of whom also invested in other non-mainstream investments.
Under FSA rules, UCIS cannot be promoted to the general public in the UK and should only be marketed to certain categories of investors, such as sophisticated investors and high net worth individuals.
Tom Spender, head of retail enforcement at the FSA, said Mr O'Donnell "had absolutely no understanding" of the regulatory restrictions in place which prohibit advisers from selling UCIS to the vast majority of UK retail investors.
He added: "He also completely failed to make recommendations that were suitable for his clients' individual needs and circumstances. Such mis-advice cannot continue.
"UCIS and other non-mainstream investments are very often high risk, complex products, which are not appropriate for most retail investors."