Court delay to management buyout of sweet firm Lees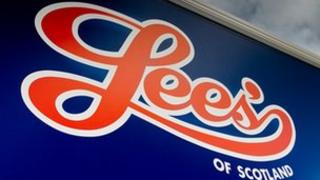 A court hearing to give final approval to a £5.6m management buyout of the sweet firm, Lees, has been postponed.
The company which makes macaroon bars and snowballs said details of the scheme had yet to be finalised.
The Coatbridge firm, which has been listed on the stock exchange since 2005, faced shareholder opposition to the buyout plan, however it was approved by investors last month.
Another court hearing date is expected to be arranged soon.
The buyout hit a number of delays after shareholders raised concerns that the 230p-a-share deal undervalued the company.
A vote was postponed while the firm's annual results were announced.
They showed the firm made £1.09m last year with sales up 8.9% to £20m.
Lees Foods is the owner of Glasgow-based Waverley Bakery, which makes a range of wafer products under the Carousel brand.
It also owns Lees of Scotland, which makes teacakes, meringues and seasonal biscuits from a factory in Coatbridge.