Goals Soccer Centre gets extra time for takeover deal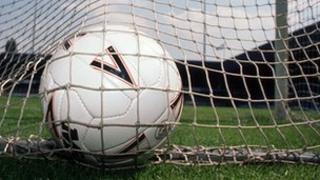 Goals Soccer Centres has been given yet another extension to a deadline for a possible takeover bid from a Canadian pension fund.
The Ontario Teachers' Pension Plan expressed an interest in buying the sports firm in April.
Since then the Canadian fund has been given two deadline extensions to submit an offer for the East Kilbride-based company or withdraw.
The takeover panel has now agreed to a further extension to 9 July.
Goals currently has 42 centres in the UK and one in Los Angeles.
In February, the company reported a 21% rise in pre-tax profits to £9.2m, despite being hit by a tax ruling that cost it £800,000.