Mining firm ATH Resources suffers set back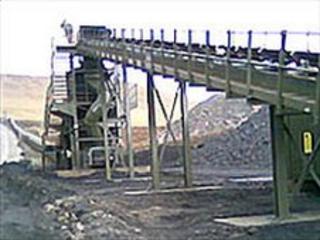 The Scottish mining operator, ATH Resources, said it may delay expansion plans following a drop in the price of coal.
International coal prices have fallen by some 21% this year and the company said this trend was set to continue.
ATH has mines in production in East Ayrshire, Dumfries and Galloway and Fife.
The company said it was in discussions with its bankers "in order to secure adequate facilities for the group".
Shares in the company have lost about 90% of their value over the past year.
ATH said it would have to pay more than £1m a year over the next two year to take part in the government's Carbon Reduction Commitment Scheme.
However it has lodged an application for a judicial review of the scheme and if it is successful, it will get the money back.