Edinburgh Legionnaires' outbreak: managers urged to act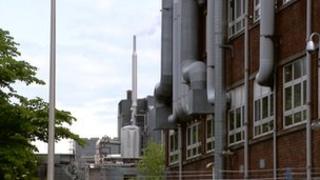 Company managers are being urged to monitor and maintain water systems regularly, following the outbreak of Legionnaires' Disease in Scotland.
Property services firm DTZ said the recent cases in Edinburgh highlighted the "critical importance" of monitoring building water systems.
DTZ said facilities managers should ensure equipment is well maintained and subject to regular inspection regimes.
It added companies failing to do so risked their corporate reputation.
Two people have died and there have been 44 confirmed cases in the outbreak, which began at the end of May.
Its source has yet to be identified.
Keith Emerson, regional facilities manager for DTZ in Scotland, said: "These latest cases have highlighted the critical importance of effective management of building water systems.
"Evaporative cooling systems are often associated with larger outbreaks but it is also important to note that domestic water services, consisting of taps, basins and showers, are regularly implicated as the source of smaller and more isolated incidents of Legionnaires' Disease.
"Facilities managers of buildings of all sizes need to be vigilant and have robust procedures in place."
DTZ said methods for preventing the growth of Legionella bacteria were relatively simple, particularly in the case of hot and cold water systems, but ongoing maintenance was critical.
The firm added that facilities managers responsible for the management of domestic water systems should also check whether or not risk assessments had been undertaken and staff training was appropriate and up to date.