Lees Foods management buyout cleared by court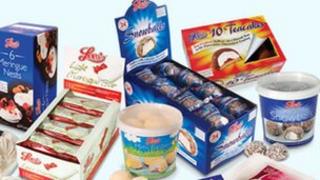 A £5.6m management buyout of sweet maker Lees Foods is set to go ahead, following a court hearing.
The buyout was delayed after shareholders raised concerns that the 230p-a-share deal undervalued the firm.
But the hearing has now cleared the terms of the cash offer by directors of Randotte, who are also directors of Lees.
Trading in Lees Foods shares on AIM were temporarily suspended pending the announcement.
The Coatbridge company is perhaps best known for its macaroon bars, teacakes and snowballs.
On the day of the court hearing, Randotte's directors released a statement confirming they had no plans to dispose of the Lees business. They also undertook not to sell the company to a third party for at least two years.
"The Randotte directors would also like to confirm that no formal third party approaches or offers have been made for Lees since it admitted to trading on AIM in 2005," the statement added.
The firm's directors had faced shareholder opposition to the buyout plan, but it was approved by investors last month.
A vote was postponed while the firm's annual results were announced.
They showed the firm made £1.09m last year with sales up 8.9% to £20m.
Lees Foods is the owner of Glasgow-based Waverley Bakery, which makes a range of wafer products under the Carousel brand.
It also owns Lees of Scotland, which makes teacakes, meringues and seasonal biscuits from a factory in Coatbridge.