British Polythene Industries sees sales volumes decline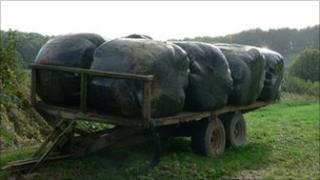 British Polythene Industries (BPI) has warned of a decline in sales volumes for the first half of the year.
In a trading update, the Greenock-based packaging firm said industrial and construction sector sales continued to weaken as demand remained subdued.
Retail and service sector sales were also flat, with steady demand offset by a trend towards thinner films.
BPI said first-half results would be "broadly similar" at the operating level to last year.
On a positive note, BPI reported growth in sales of silage stretchwrap.
It said another damp summer, both in the UK and mainland Europe, should ensure the silage season continued well into July.
In its statement, BPI said the price of polymer had eased since its peak in April.
It added: "It is difficult to predict how long this trend will continue, but the current drop in feedstock costs for polymer producers may herald some longer term relief from the very high polymer costs which have impacted on margins, with particular severity in the retail sector."
BPI is due to announce its interim results for the six months to 30 June at the end of August.