Faroe Petroleum abandons Norwegian oil well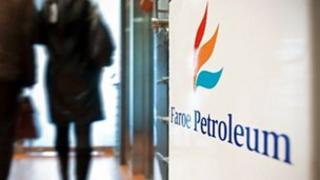 Oil and gas firm Faroe Petroleum has failed to find oil in commercial quantities at its Clapton prospect in the Norwegian North Sea.
The Aberdeen-based company said the reservoir it encountered was thinner and of poorer quality than expected.
The Clapton well, which lies about 5km east of the Eldfisk East Field and 10km north of the Valhall Field, was Faroe's first operated well off Norway.
The well will now be plugged and abandoned.
Faroe chief executive Graham Stewart said: "Whilst the results for the Clapton well are disappointing, the data obtained does provide important new information which will allow further evaluation, particularly in the upper sections of the well where hydrocarbons were encountered.
"This was also Faroe's first operated well in Norway and we are very pleased that it was delivered on budget and drilled safely."
Faroe is continuing operations on two high-impact exploration wells - the Cooper well in the Norwegian Sea, in which it has a 30% stake, and the North Uist exploration well west of Shetland.
The results of the Cooper well are expected in the next two weeks.