Former consultant takes over financial adviser Dunedin's assests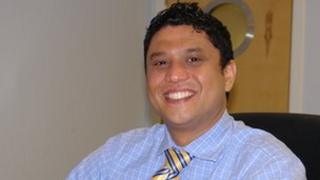 The remaining assets of a collapsed independent financial advice firm in Glasgow have been taken on by one of its former consultants.
Dunedin Independent PLC was bought by Helvetia Wealth in 2010 for £4m, and then put into liquidation in February.
On Monday, it was announced Beatha Wealth Management, also based in Glasgow, has taken over the assets of Dunedin Independent.
Beatha is run by Didier Slama, who was a consultant with Dunedin.
The collapsed company used to be one of Scotland's largest independent financial advice firms, with as much as £350m under management.
However, its structured products ran into severe problems with the credit crunch.
Mr Slama commented: "As a former consultant to the business, I want to make sure that the clients get a level of service and care that they deserve.
"Fundamentally, Dunedin was an excellent business. However, its sales of structured products and the subsequent problems that these products faced following the banking crisis meant that it could not continue to trade.
"Clients have been, inevitably, left with a number of unanswered questions and are very concerned about the fate of the business that advised them."