Flour company Carr's plans new £17m factory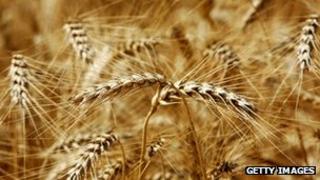 The flour firm Carr's is to build a new £17m factory alongside its original building next to the port of Kirkcaldy.
A flour mill has been at the site for more than 150 years and employs 70 people.
The company said the the newly reopened port in the town had far exceeded its expectations.
It said it helped to "secure supplies of high quality wheat at competitive prices in the challenging grain market".
The company said the cost of wheat had remained volatile and had increased 15% since March.
In a statement, the company said: "The board has reviewed a range of options for improving the financial performance of the flour milling business, taking into account the needs of today's bakers and food manufacturers.
"As a result, the board has approved the construction of a state-of-the art flour mill adjacent to the Port of Kirkcaldy for a total investment of £17m.
"The new flour mill will be at the forefront of mill design, innovation and technology, with commissioning expected in September 2013."
The Carr's group is based in Carlisle with the milling business in Kirkcaldy.