HSBC appoints interim chief executive in Scotland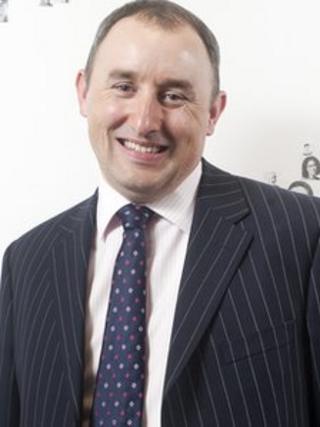 HSBC has appointed a new interim chief executive in Scotland as the bank continues its expansion strategy north of the border.
Doug Baikie, who has led the bank's corporate banking division in Scotland for the past two years, takes over from John Rendall.
HSBC has recorded growth in Scotland in the last year, with total lending to businesses passing £1bn in February.
It has also invested more than £9m to develop its branch network.
Mr Baikie joined HSBC in 1999 and has held a variety of senior roles in Scotland, the Midlands and London.
He will be responsible for managing all aspects of HSBC in Scotland.
The bank said a new permanent chief executive for Scotland would be appointed "in due course".
Mr Rendall, who is to become the new chief executive for HSBC in Poland, will continue to live and work in Scotland over the summer to help the transition to his successor.
Mr Baikie said: "HSBC has made great progress in the past year, recording growth across its business in Scotland, and I believe the bank has an exciting future. I'm very much looking forward to leading the development of the business, and am confident we'll continue to build on this strong picture, with the support of a great team of people."