Aberdeen Asset Management reports new business slowdown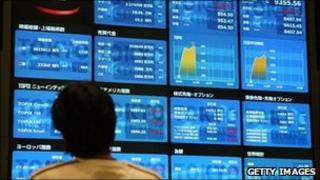 Aberdeen Asset Management has said it expects to see continued growth in revenue and profit, despite reporting a slowdown in new business in the last quarter.
The investment firm said net inflows fell year-on-year by £400m to £300m.
However, assets under management remained stable at £182.7bn.
Aberdeen said the quarter had been successful, despite global economic uncertainties and "subdued conditions" in the world's financial markets.
The company attracted gross new business worth £8.8bn in the last quarter, compared to £10.9bn for the same period last year, bringing the total for the nine months to 30 June to £27bn.
The Aberdeen-based fund manager said there was likely to be further volatility in global markets, but it remained confident it could continue the organic growth of the group's revenue and profit.
Chief executive Martin Gilbert commented: "We continue to concentrate on delivering superior investment performance and service for our clients, which enables us to grow organically whilst maintaining a strong balance sheet."