Milan airport adopts firm's passenger tracking system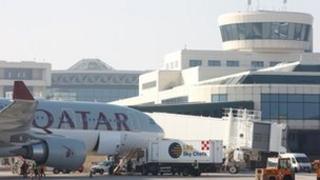 Italy's second largest airport has adopted a high-tech passenger tracking system developed by a Scottish business technology solutions company.
Glasgow-based Amor Group has supplied Milan Malpensa operators SEA with a Bluetooth queue measurement system.
It automatically monitors and measures airport journey and queuing times by tracking passengers' Bluetooth mobile phone signals.
The system forms part of Amor's Chroma airport product suite.
The company claimed it was the first Bluetooth system of its kind to be adopted in Italy.
Martin Bowman, from Amor Group, said: "The system provides greater insight into the passenger journey allowing airport management to effectively resource in line with demand, enabling more efficient operations at peak periods.
"As a result, SEA will be able to establish and monitor service levels in order to drive an increase in performance across the airport."
Amor Group, which reported turnover of £45.1m in 2011, employs more than 500 staff across its Aberdeen, Edinburgh, Glasgow, Coventry, Manchester, Dubai and Houston offices.