Tech firm Indigovision predicts sales growth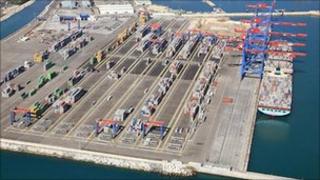 The Edinburgh-based technology firm Indigovision has said sales in the second half of the year are expected to increase by more than 10%.
The company which sells digital surveillance equipment worldwide predicted turnover for the year would not be less than £30m.
Profits are expected to come in around £2.6m - more than double last year's total.
Indigovision was hit by a boardroom battle at the end of last year.
During the struggle, the company's founder and chief executive Oliver Vellacott, left the firm.
Following his departure, the company said after a review, changes had been implemented and there was now "a much stronger commercial focus being applied to the product roadmap".
Indigovision chairman Hamish Grossart, said: "The return to double digit levels of sales growth in the second half, and the strong recovery in operating performance, have happened somewhat faster than we expected a few months ago, and is directly attributable to the energy and effort being put in by the management team.
"IndigoVision is an excellent business operating in a growing market, and the opportunity is there to grow it further."