Wood Group strengthens stake in Texas shale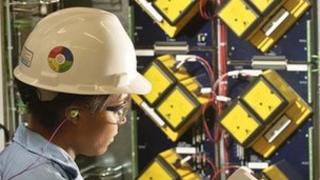 Aberdeen energy services firm Wood Group has bought the Texas company Duval increasing its presence in the US Eagle Ford shale region.
The deal is for an undisclosed sum but last year Duval generated sales of $32m (£20m) and has assets of $14m (£9m).
The US installation and fabrication firm is based in Houston and will now operate as Wood Group Duval.
It adds another 300 workers to Wood's existing 41,000 based in 50 different locations worldwide.
Derek Blackwood, president-Americas of Wood Group PSN said: "The acquisition of Duval provides us with a robust platform for growth in the key Eagle Ford shale region and increases our overall exposure to the US onshore unconventional oil and gas markets."
The Eagle Ford Shale region is an area rich in hydrocarbons. The shale area extends 400 miles from the Texas-Mexico border toward East Texas. It is 50 miles wide.
Oil reserves are estimated at three billion barrels with potential output of 420,000 barrels a day.