VisitScotland ploughs £3m into autumn marketing drive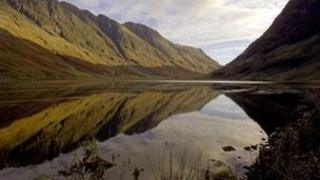 Scotland's tourism agency VisitScotland is to spend £3m on its biggest autumn advertising campaign.
It plans to target those who have not yet taken a break due to the Olympics or bad weather.
The government agency will use £400,000 of its budget encouraging people in Scotland to take day trips.
The move comes as research by Travelsupermarket suggested that three million British people delayed their holiday because of London 2012.
VisitScotland wants people to continue spending on leisure activities and in the tourism sector during autumn which is the time when business traditionally falls away.
The advertising campaign will be conducted across a wide range of areas, including the arts and culture, gardens, outdoor activities, food and drink, history, heritage and islands.
The agency has already spent £2.3m on its campaign themed around the slogan "Surprise Yourself", and it is working with Disney Pixar in promoting Scotland through the animated film Brave.
It is not yet clear what impact rain and the Olympics have had on visitor numbers, but the agency has described the season so far as "challenging".
VisitScotland chairman, Michael Cantlay, commented: "Scotland is open for business, and while the poor weather of the summer has dampened Scottish soil it certainly hasn't dampened our enthusiasm.
"That's why we've developed a £3m campaign which will tap into the autumn market and remind people of all the great reasons to holiday closer to home."
The marketing spend is to be on advertising through online, social media, radio and print, and areas beyond Scotland will primarily be in south-east England, as well as northern England and Ireland.