Aberdeen firm SeaEnergy buys 3D computer model maker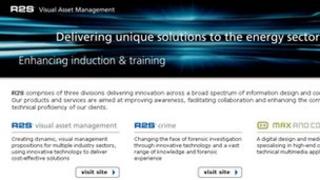 Energy services firm SeaEnergy has taken its first major step in a new acquisition strategy by buying 3D computer model maker Return To Scene (R2S).
The Aberdeen-based company said the deal could be worth up to £10m.
SeaEnergy, formerly known as Ramco, announced a change in strategy after founder Steve Remp stepped down earlier this year.
It now wants to focus on developing new ventures in the energy sector.
The company bought the entire issued share capital of R2S for an initial cash consideration of £5m.
A further cash payment of £500,000 will paid next March if revenue targets are met.
SeaEnergy will also pay up to £4.6m in March 2014, subject to R2S achieving certain profit targets.
R2S, which is also based in Aberdeen, employs about 25 people.
Core market
The company initially focused on providing services to police forces and courts across the UK, modelling crime scenes and managing evidential data.
It later recognised the potential for its 3D technology in the oil and gas sector, where it has expanded rapidly over the past three years.
Its core market is now the UK sector of the North Sea, where it uses spherical photographs of offshore oil and gas installations as well as virtual three-dimensional models in which maintenance and performance data can be embedded, indexed and managed.
SeaEnergy chairman David Sigsworth said: "The acquisition of profitable and growing businesses is one strand of our strategy for building an energy services company, alongside the development of offshore wind support vessels and additional business services for the energy industry."