Cashmere firm Dawson attracts 'strong interest'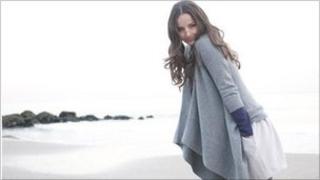 Collapsed cashmere firm Dawson International has attracted "strong interest" from potential buyers, according to its administrators.
KPMG said it had received 35 separate inquiries since the firm went into administration earlier this month.
Dawson employs 180 people in Scotland, mostly at Barrie Knitwear in Hawick.
Administrator Blair Nimmo said he remained confident about selling the firm as a going concern but it could take some time to conclude a deal.
Last month the company's shares plunged after it announced that the pensions regulator and the Pension Protection Fund (PPF) had rejected its attempt to put its pension plans into a protection fund.
It warned then that it may have to appoint administrators if the talks fail.
KPMG said the firm collapsed with a pension debt of £129m. That was the amount outstanding after the PPF refused to take on the liability.
When pension trustees presented the bill for payment by 19 August, directors concluded they could not pay it.
'Strong interest'
In a statement, Mr Nimmo said: "Following an extensive marketing campaign there has already been strong interest in Dawson International from potential buyers, with 35 separate enquiries having been made about the business.
"We have now sent detailed information packs to these interested parties.
"Whilst encouraged by the level of interest we have already received, our priority remains finding a genuine and sustainable bid, as such we have set a closing date of Wednesday 29 August for indicative offers."
He added: "We remain confident in achieving a sale of the business as a going concern, however it is likely that it will take some time after the closing date to conclude and announce a deal.
"We are aware how critical the future of Dawson International is to employees, customers and suppliers and want to allow time to achieve the best possible deal for the company."