Aggreko in power talks with India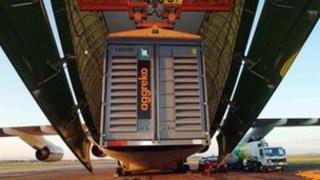 Scottish firm Aggreko is holding talks with Indian officials over the possible supply of temporary power in Delhi.
The discussions follow a recent massive power failure which left much of the nation without electricity.
Aggreko is understood to be one of several international companies talking to India's Central Electricity Regulatory Commission.
The Glasgow-based firm is one of the world's largest suppliers of temporary generators.
Its latest contracts include supplying power for both the Olympic and Paralympic Games.
Aggreko declined to comment on the discussions in India.
However, a source familiar with the situation said Indian officials were talking to several temporary power specialists in a bid to prevent further blackouts.
"The power problems in India are monumental and Aggreko alone cannot resolve them," he said.
Last month almost half of India was left without power for two days in what was described as one of the world's worst blackouts.
More than 600 million people were affected by the power cut after three electricity grids collapsed, one for a second consecutive day.
The power failure caused havoc, with whole cities grinding to a halt and transport and other services badly hit.
The breakdowns in the northern, eastern and north-eastern grids affected 20 of India's 28 states.
Power outages are a regular occurrence across the country - demand has outstripped supply for some time and is continuing to grow.