BP to invest £100m in North Sea interests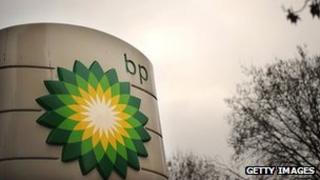 Oil giant BP is upping its stake in the North Sea by buying Total's share of a platform and two fields.
The £100m deal increases BP's interest in the Eastern Trough Area Project (ETAP).
It means BP will add to its stake in the Mungo and Machar fields as well as in a central processing platform.
The move is part of BP's strategy to "fine tune" its portfolio and "deepen its investment in fields which have long term potential".
ETAP is an area in the central North Sea which is 35km (21.7 miles) wide and comprises of nine different fields.
This deal, which is likely to be confirmed later this year, increases BP's stake in the Mungo field by 12% to 82% and it will own Machar outright.
The company will also increase its share of the central processing platform by 3% to 57%.
BP's strategy to concentrate on the bigger fields has led to a number of sell-offs.
Last year it sold operations in Dorset for about $600m (£400m) and more recently it announced the disposal of assets in the southern North Sea for $400m (£250m).
At the same time BP and its partners are investing nearly $5bn (£3bn) in redeveloping two oil fields off the Shetland Islands.
The company believes 450 million barrels of oil could be extracted from the Schiehallion and Loyal oil fields which lie to the west of Shetland.
The fields in the north Atlantic Ocean have produced nearly 400 million barrels since 1998.