Online dating firm Cupid boosted by overseas sales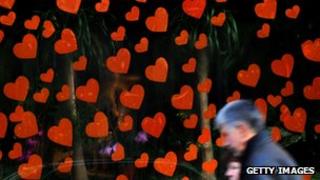 Edinburgh online dating firm Cupid has more than doubled sales in its new overseas markets.
Revenues in countries such as Spain, France, Italy, the US and Canada increased by 122% to £22.2m.
Pre-tax profits for the first six months of the year fell slightly from £3.9m to £3.6m on overall revenues which were up 51% to £38.6m.
The group said rapid growth had been achieved through higher marketing but that was now being scaled back.
Bill Dobbie, chief executive of Cupid, said: "During the period we concentrated on growth within our existing global footprint, particularly in the USA, where our strong performance gives us increased confidence in our ability to continue to unlock further sustained growth at rates that are well above market trends."
He added: "The market for our services is global and growing and we are well positioned to take advantage of the numerous opportunities that exist."
AIM-listed Cupid, which claims a base of more than 34 million members in 39 countries, made pre-tax profits of £7m in 2011.
It specialises in three main areas - traditional dating, casual dating and niche dating sites.