Barrhead Travel to hire 75 new staff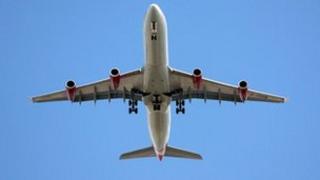 A Glasgow-based travel firm has announced plans to take on 75 new staff as it expands its operations in Scotland and the north of England.
Barrhead Travel is to open concession stores in supermarkets, with the first at Sainsbury's in East Kilbride.
The group is also recruiting at its headquarters and at some of its other stores, as well as at its call centres in Glasgow and Barrow-in-Furness.
Barrhead is Scotland's largest independent travel company.
It already employs 600 people and over the past year has opened 11 new branches.
Two months ago it launched an apprenticeship scheme taking on 50 school leavers as trainees.
Group chief executive Sharon Munro said: "2012 has been a good year for the business, with substantial growth and new store openings creating a number of new sales and support roles across the country.
"The economic climate remains challenging for the travel industry, but our commitment to providing customers with choice, flexibility and best value has enabled us to continue with our ambitious growth strategy."