Scotland urged to adopt 'Plan I' innovation strategy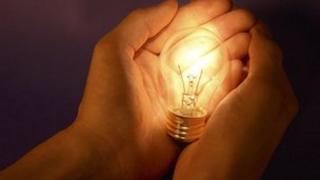 Scotland has been urged to adopt a new innovation strategy which the research fund, Nesta, says will create an economic boom.
Nesta, the National Endowment for Science, Technology and the Arts, is an independent national charity.
It has published its "Plan I" which it claims could boost Scotland's economy by £12bn a year.
It said a survey it commissioned showed businesses think ministers are doing too little to encourage investment.
In a report, Nesta has set out five recommendations.
It said the UK had experienced a "lost decade" of innovation, and investment in new products and ideas had fallen by £24bn since 2008.
And in the past year Scottish businesses have invested less than 1% of revenue in new products, services or processes, the report found.
Big challenges
Nesta said its "Plan I" bypassed the "stale debate between Plan A and Plan B".
According to the YouGov survey, under a fifth of business leaders are in support of austerity and a quarter in support of stimulus.
Nesta recommended that Scotland's share of money generated when spectrum for fourth-generation (4G) mobile services is auctioned should be reinvested in the next generation of science and technology, and provide seed funding for a Scottish Innovation Bank.
The 4G auction, due to happen next year, is expected to raise £3 - £4bn in the UK.
Among some of its other recommendations, Nesta said a series of prizes should be set up to stimulate innovation and tackle big challenges.
It also said the Scottish government should earmark a proportion of its procurement budget to back the country's most innovative businesses.
Geoff Mulgan, chief executive of Nesta, said: "Plan I argues for a shift in priorities from the present to the future. It sets out a comprehensive strategy - linking everything from schools to start-ups, big science to infrastructure.
"Other countries, such as Israel and Finland, understand the importance of innovation and are investing growing shares of GDP in innovation. Scotland can't afford to be left behind."
He added: "In a lot of ways, Scotland is uniquely-placed to lead this transformation.
"In my experience, countries of the size of Scotland have the most potential, big enough to demonstrate innovative ideas at sufficient scale but small enough where decisions can be made quickly and people brought together easily."