Health and safety costs warning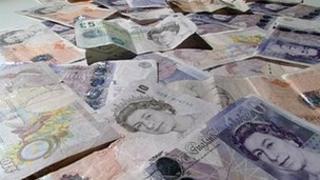 Scottish firms could take a financial hit from new laws designed to recover the cost of investigating workplace accidents, a commercial insurance broker has warned.
Central Insurance said planned UK-wide Health and Safety Executive (HSE) rules could cost firms thousands of pounds.
Under the current regime, businesses and directors can be fined by the HSE for breaching health and safety rules.
From October, the HSE plans to recover costs from transgressors as well.
Central Insurance said the new rules underlined the need for companies to put in place comprehensive risk management processes.
HSE statistics for 2010-11 show there were more than 10,100 reported injuries to employees in Scotland, with 15 fatalities.
Most of these occurred in the agriculture, construction and waste and recycling sectors.
Central Insurance said a total of 45 offences were prosecuted, with fines against company directors amounting to more than £2m.
Safe workplace
Martin Gray, risk manager at Central Insurance, said: "HSE has the same problem as other government bodies in that it has to find ways to provide the same service with a smaller budget and these new laws form part of how it's planning to do that.
"The bad news for companies which breach the rules is they will need to pick up the tab for the HSE's costs, which could run into tens of thousands of pounds in some bigger cases.
"The majority of businesses do work very hard at making sure they provide a safe workplace but it's a fact of life that accidents happen so it's very important to try to keep the odds in your favour."
The HSE plans to introduce the Fee for Intervention cost recovery scheme next month.
It has proposed an hourly fee of £124.
The executive argues businesses and organisations which break health and safety laws should pay for the HSE's time in putting matters right, investigating and taking enforcement action.