Scottish Enterprise confirms staff credit card misuse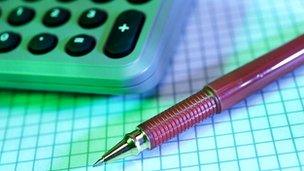 Scottish Enterprise has confirmed that seven of its employees misused corporate credit cards to the tune of thousands of pounds.
The Scottish government agency said an internal inquiry found "relatively junior" staff had withdrawn money for personal use, in breach of policy.
In one case an employee took out more than £7,000 in foreign currency, although no overseas trips took place.
The agency said "appropriate action" had been taken against those involved.
It also confirmed that the police had not been involved in the matter and that no fraudulent activity had been identified.
A total of more than £10,000 was withdrawn by the employees but Scottish Enterprise would not confirm the exact amount.
It also did not elaborate on what action was taken against the seven unidentified staff but said an internal audit had taken place to review the use of corporate credit cards.
A spokeswoman for the agency said procedures had been changed.
Iain Scott, chief financial officer at Scottish Enterprise, added: "Individual corporate credit card bills are paid for by staff personally. Staff are then reimbursed for legitimate business expenses with supporting receipts.
"At no point have we ever found fraudulent activity and our system also means there is no risk of financial loss to the public purse."
Related Internet Links
The BBC is not responsible for the content of external sites.