Overseas drive boosts beer firm Innis & Gunn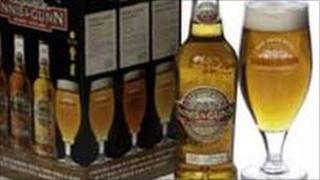 Edinburgh beer firm Innis & Gunn has increased turnover by more than 60% to £7.5m.
Overseas trade accounted for 77% of the company's sales, at £5.7m.
Canada remained the largest international market, although the firm's US export business grew by 178% in volume.
Innis & Gunn was set up in 2003 as a joint venture with the drinks firm William Grant and was bought out by current management in 2008.
During the past four years, staff has increased from 12 to 32.
Innis & Gunn is the best-selling British bottled beer in Canada, and the number two bottled import ale in Sweden.
CEO Dougal Sharp said: "We have built the right infrastructure around us to deal with the challenges inherent with importing to and trading in the States."