Dunfermline firm Optos eyes strong rise in sales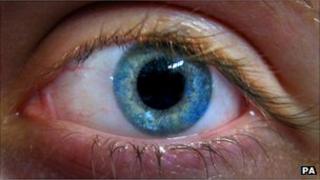 Retinal imaging company Optos is eyeing a big rise in turnover for the year after reporting strong sales in the last quarter.
The company said revenues for the year to 30 September should exceed $190m (£118m) - ahead of market expectations.
Its performance was boosted by sales of its newly developed ultra-wide field retinal scanner Daytona.
Dunfermline-based Optos sells eye-testing machines that can detect high blood pressure and some cancers.
In a trading update, the firm said the number of installed core Optos ultra-wide field products had risen by 11% in the year to 4,700.
A total of 329 Daytona devices were installed at the end of September.
Optos also expects operating profit to be "slightly above market consensus".
Chief executive Roy Davis commented: "I am delighted with the company's achievements this year and, in particular, the manufacturing scale-up and market roll-out of Daytona.
"The reaction to this instrument has been very positive and I am excited by the opportunities it brings to the business.
"Our near-term focus is to drive sales of Daytona in all our key markets and to continue our success with the 200Tx instrument in the ophthalmology market."