Glasgow travel firm Minoan in post office kiosk deal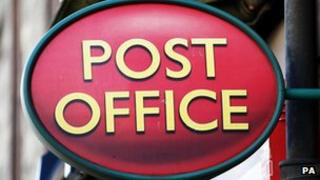 Travel firm Minoan Group has signed a deal to run a nationwide network of mini-travel agencies across the UK post office network.
The company said it had signed an exclusive agreement with the National Federation of Sub Postmasters.
Glasgow-based Minoan aims to open up at least 1,000 computerised travel agency kiosks over the next five years.
It said the deal gave the firm access to millions of customers who use post offices every week.
An initial three-month pilot phase will see up to 50 kiosks installed mainly in market town-based sub post offices, with a further 50 added every three months.
Each unmanned kiosk will feature two computer screens, displaying a range of holiday offers.
A keyboard and touch screen facility will allow customers to browse the market and choose their holiday with just four touches.
The kiosks will come under Minoan's new Postcard Travel brand and be operated through the group's Stewart Travel subsidiary.
'Offer driven'
Minoan chief executive Duncan Wilson said: "This gives us the opportunity to have complete national coverage in the UK.
"The operation will be offer driven and we will work very hard with our suppliers to provide the very best exclusive offers to the very many commercially driven postmasters who will point out the service to their customers and tell them about these deals."
Mr Wilson said he believed the greatest potential for the kiosks lay in rural and semi rural areas where there was "limited access to the mainstream high street".
In the last year, Minoan has acquired several travel businesses in Scotland including King World Travel, John Semple Travel, Stewart Travel and the Ski Travel Centre.
In September, the company received a major boost when the Greek authorities agreed to fast track its plans for an £80m hotel and leisure development on Crete.