Herald editor-in-chief Jonathan Russell steps down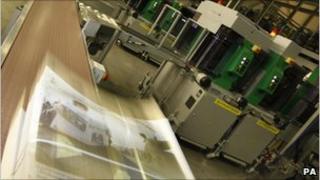 The editor-in-chief of The Herald is to leave the newspaper.
Jonathan Russell has been in the post for two and a half years.
A memo to staff read: "Herald & Times Group editor-in-chief, Jonathan Russell, has decided to leave the company at the end of this month. Managing director, Tim Blott, thanked him for his service."
It is understood Mr Russell has been absent from his job in the lead-up to the announcement.
He joined the newspaper group in 2010 from the Daily Record and Sunday Mail where he was assistant editor.
Mr Russell began his career as a reporter on the Evening Express in Aberdeen and also worked on weekly newspaper, the Inverurie Advertiser.
He has held several senior editorial roles, including Scottish editor of the Daily Mirror and editor of the Paisley Daily Express.