Angelic help for Scottish business soars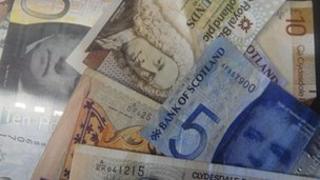 Business angels in Scotland have increased their funding to small firms by 26% so far this year.
The national association, LINC Scotland has revealed that early-stage companies received over £15.6m from angel investors during the first nine months.
That compares with £12.4m during the same period in 2011.
David Grahame CEO of LINC said the figures demonstrated that angels were still prepared to invest if the right opportunity was presented to them.
The figures showed that the number of companies supported by angel investment in Scotland has risen by 13% in the nine months to the end of September.
During the period, 49 companies received funds from Scottish angels - 15 were new companies - which is nearly a 40% increase on the previous year.
David Grahame, added: "It would appear that the economic backdrop and challenges faced by companies failing to secure funding from traditional routes, such as the banks is creating an opportunity for the angel groups to support up and coming Scottish talent."