Dana Petroleum brings new Egypt wells into production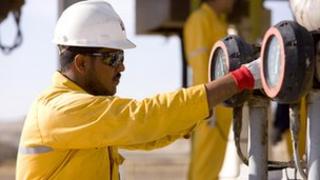 Oil firm Dana Petroleum is bringing new wells into production in Egypt, after a successful drilling campaign.
The Aberdeen-based company said a well in the East Zeit field was producing an initial rate of 1,400 barrels per day.
An onshore well in North Zeit Bay was also completed on 10 October and will be brought into production before the end of the year.
Oil production is being managed through Dana's joint venture company, Zeitco.
Dana also announced it had bid successfully for a field block in the southern part of the Sinai Peninsula, east of the Gulf of Suez.
Dana Petroleum will act as operator and maintain a 37.5% working interest in the block at El Qa'a Plain. Its partners will be Petroceltic International (37.5%) and Beach Petroleum (25%).
The new concession is expected to be formally awarded in 2013, following ratification by Egypt's People's Assembly.
Dana's managing director for Egypt, Nick Dancer, said: "We are delighted with the continuation of our drilling success to build production and reserves in Egypt, and are pleased with the result of the bid round.
"We look forward to developing our relationship with Petroceltic and Beach Petroleum, which will allow us to diversify our exploration efforts into new areas."
He added: "We are committed to Egypt in the long term and will continue to invest and seek further exploration and production opportunities.
"This is a key part of the Dana growth strategy over the next five years and beyond."