Standard Life opens first office in Middle East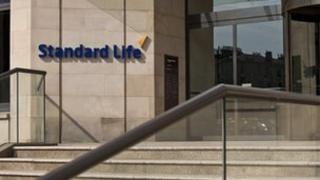 Life and pensions firm Standard Life has opened its first office in the Middle East.
The company said it had been granted a licence by the Dubai Financial Services Authority to establish a branch at the Dubai International Financial Centre.
The move is part of a strategy to expand the group's international footprint in high-growth, high-value emerging markets.
Last month the group announced it would open its first branch in Singapore.
Nathan Parnaby, chief executive of Asia and Emerging Markets for Standard Life, said the company's long-term vision in the Middle East was to build a leading retail savings and investments business.
The new office will offer products to UAE-based financial intermediaries.
Mr Parnaby added: "We are confident of strong growth as there is high demand within the region for established and trusted brands like Standard Life to deliver leading savings and investment solutions."
Edinburgh-based Standard Life's current Asia and Emerging Markets operations include its retail investments business, which operates out of Hong Kong and Singapore, as well as its life and asset management joint venture businesses in China and India.