Fears private rents could rise by up to £25 a month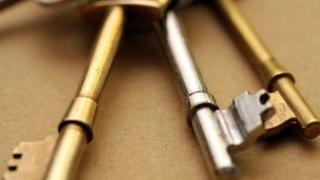 Higher private rents are inevitable as a result of new Scottish government legislation, according to the letting agents DJ Alexander.
Under the Rent (Scotland) Act 1984, landlords and their agents could legally charge rent and a deposit.
But previous legislation was not clear about additional charges, such as reference checks and inventory fees.
The new legislation, introduced on Friday, means all charges, other than rent and a deposit, will be illegal.
The Scottish government said the new system would be fairer and that it would continue to monitor rental charges.
David Alexander, proprietor of DJ Alexander, one of Scotland's largest independent letting agencies, said: "While not agreeing with the government's decision, at least agents will, at long last, know exactly where they stand in respect of charges for ancillary services."
He added: "Inevitably, landlords forced to pay for services previously charged to tenants will recover these costs in the form of higher rents which, given present and anticipated future demand for rental property, tenants will have no alternative but to pay."
Mr Alexander estimated that, depending on property type and location, the average rent would rise from between £10 and £25 a month as a result of the legislation.
John Blackwood, director of the Scottish Association of Landlords, said: "The association warned that not allowing reasonable fees would lead to increases which are already starting to happen."
Mr Blackwood said the legislation would marginalise those on low incomes who will find it hard to get accommodation in the private rental sector.
A spokesman for the Scottish government said: "The new Tenancy Deposit Schemes and clarification of the law covering what fees letting agents and landlords charge private tenants, will strengthen Scotland's private rented sector and help make it a fairer and more secure place to live for tenants.
"We will continue to monitor private rental charges and work with the sector to deliver for tenants and landlords in Scotland."