Larbert firm HEROtsc rings up healthy profits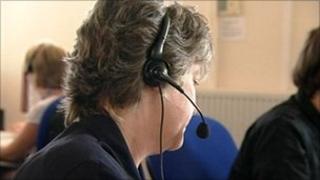 One of Scotland's biggest call centre firms has said it has a "strong" platform for further growth after reporting healthy year-end figures.
Larbert-based HEROtsc said operating profit more than doubled to £8.9m in the year to the end of March.
Turnover rose by 30%, from just over £63m in 2011 to almost £82m in 2012.
HEROtsc said the results were largely driven by the development of new accounts and strong growth in its existing client base.
The company also said it had improved efficiency through economies of scale, which enhanced underlying profit margins.
This year HEROtsc opened a centre in Derby on behalf of Sky, followed by an additional site in Glasgow in April.
However in September, the firm said it was closing an Aviemore-based call centre with the loss of 85 jobs after it lost a contract with HSBC.
Announcing the latest annual results, HEROtsc chief executive David Turner said: "We have performed strongly in difficult times, demonstrating year-on-year growth.
"Over the past 12 months we've made significant improvements to the business, both in terms of how we're structured and the quality of product we're delivering."
He added: "The full benefits of the two sites we opened earlier this year, in Derby and Glasgow, are still to be reflected in the company's performance.
"With £11.2m in capital investment having been spent or planned across 2012 and 2013, the platform for further growth is strong."
Four years ago, HEROtsc employed a total of 1,800 staff - it now employs about 6,000 people.