Orkney Brewery in US launch of draft 'Skull Splitter' ale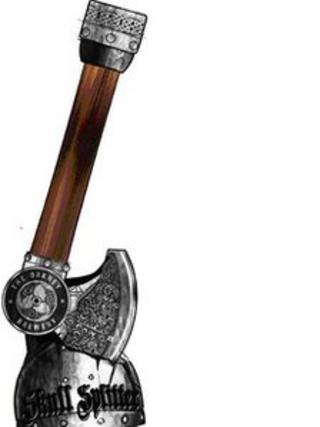 A draft version of Orkney Brewery's "Skull Splitter" ale is being put on the market in the USA for the first time.
Until now, the 8.5% brew - named after the seventh Viking Earl of Orkney, Thorfinn Hausakluif - has only been available in bottled form.
Special launch events for the draft version will be held in Philadelphia and New York City later this month, before the ale is rolled out across America.
The first container of Skull Splitter has already crossed the Atlantic.
An axe-shaped tap handle has been created to mark its US launch.
Norman Sinclair, managing director of Orkney Brewery's parent company, Sinclair Breweries, said: "Bottled Skull Splitter has always been hugely popular in the USA, so creating a draft version was the next logical step for us.
"The market in the USA for high-quality, hand-crafted and distinctive beers is very strong and our discerning customers there are really looking forward to having access to Skull Splitter in draft form."