Wood Group PSN boss eyes new markets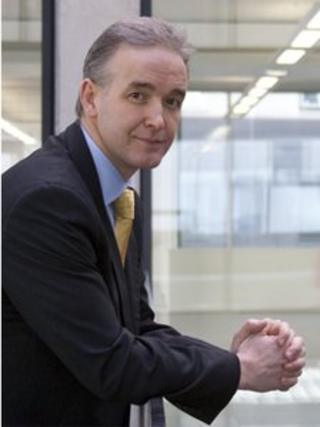 The new boss of Wood Group's largest operating division has outlined plans to expand the oil services firm's global reach.
Wood Group PSN (WGPSN) chief executive Robin Watson said he aimed to create "growth opportunities" in the coal seam gas, shale and oil sands markets.
He has set his sights on areas such as the US, Western Canada, Australia and the Middle East.
Mr Watson, 45, has succeeded Bob Keiller as head of WGPSN.
He previously served as the company's UK managing director.
Speaking about his plans for the business, Mr Watson said: "My vision for WGPSN is simple. I want us to be the best production services company to work for and the best company to work with, with a focus on continuous improvement.
Anticipated growth
"I am taking up the role at a very exciting time in the Wood Group story. It's the start of the next chapter for the company and we have a fantastic team, exciting prospects and a strong business underpinned by our core values.
"My ambition is to create further growth opportunities for WGPSN.
"Notable international regions of anticipated growth include the United States, Western Canada, Australia, the Middle East and the Caspian region.
"Expansion into the coal seam gas, shale and oil sands markets will, I believe, also present significant opportunities for WGPSN to differentiate and grow."
He added: "The UK remains a cornerstone for the global WGPSN business.
Hook up and commission
"Our UK growth will be driven by the diversification of our services, namely the expansion of our project management, commissioning and decommissioning capabilities."
Mr Watson, responsible for more than 29,000 employees and operations in over 35 countries, began working for Wood Group in 2010. He previously held senior positions in Petrofac and ExxonMobil.
In his new role, he will be based at the company's headquarters in Aberdeen and report directly to Mr Keiller, who has become chief executive of Wood Group.
Earlier this month, WGPSN announced it had won a $50m (£31m) contract for a major UK North Sea development.
It will hook up and commission the Golden Eagle Area Development (GEAD) project on behalf of Nexen Petroleum UK.
Golden Eagle, which lies about 68 miles north east of Aberdeen, will include two platforms connected by a 70m bridge.
WGPSN will employ about 100 personnel to service the contract.