Goals Soccer Centres scores 3% rise in profits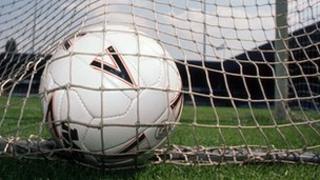 East Kilbride Goals Soccer Centres has reported a 3% rise in annual profits in a "challenging economic climate".
The company made pre-tax profits of £9.5m and sales were up 7% to £32.5m
Goals, which runs 43 centres in the UK and one in Los Angeles, said events such as the London Olympics and the Jubilee had disrupted business.
During the year, the group faced a takeover attempt by a Canadian pension firm, however, that was rejected by shareholders.
The bid had been recommended by Goal's board and cost the company £1.5m in professional fees.
A number of other exceptional items have cost the group £6.9m in total.
These include a partial redundancy of its IT system and a write-off of development costs on its traditional build centres.
Goals has grown by 300% since its floatation in 2004 and now employs about 800 people.
It said that during 2012, although sales in its core football business increased by 3%, bar sales fell by 7%. Weekend business held up by midweek sales declined as customers cut back on alcohol.
Goals birthday party business grew just slightly - up 1% but there was a 12% fall in corporate events.
The company said 2013 had started well.