Profits up 43% at John Wood Group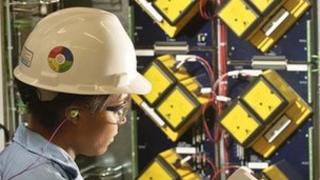 Aberdeen-based oil and gas firm John Wood Group has unveiled a 43% increase in pre-tax profits for 2012.
The firm made $363m (£239m) with revenues up 20% to $6.8bn (£4.5bn).
The company, which designs, builds and maintains oil and gas facilities worldwide, said growth had been achieved across its three main divisions.
However, chief executive Bob Keiller said the firm could be stronger if the divisions worked more closely together.
He said growth prospects were good for 2013 across all sides of the business.
He added: "I think the group could be stronger if we work more collectively together and draw on the collective strengths of the business."
He told BBC Radio Scotland that the three divisions hade been working independently but there were "cross-selling" and other opportunities through closer co-operation.
Wood Group employs about 43,000 people in more than 50 countries.
Mr Keiller said profits had been boosted by the company's involvement in unconventional energy such as shale gas industry in North America and he saw further opportunities in the liquid-rich area which had not been impacted by recent price falls.
FTSE fall
The head of the global group brushed off the company's potential relegation from the FTSE 100 share index.
Wood Group is expected to be replaced by a company with a higher value.
Bob Keiller said: "In the big scheme of things, it's much less important than it used to be.
"A couple of years back when we sold our well support business - we basically redistributed it back to shareholders.
"If we had been precious about staying in the FTSE 100 then perhaps we wouldn't have done that - so we see our priorities are towards the collective owners of the business.".