New markets fall in love with Edinburgh dating company Cupid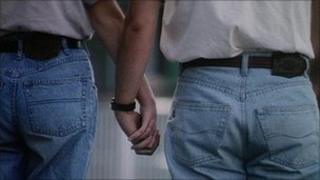 Edinburgh online dating company Cupid has reported a 31% increase in profits with much of its growth in new markets in the US and France.
The firm said newer markets now provided a greater income than its traditional base of the UK and Australia.
Overall revenues rose 51% to £80.9m, up from £50.3m in 2011.
Cupid said its focus now was to improve the quality of the brand in the eyes of the consumer.
The dating firm also expanded its portfolio of online dating sites last year, with the acquisition of French firm AGL and Uniform Dating.
'Strong financials'
Bill Dobbie, chief executive of Cupid, said: "We are very pleased to be reporting such a strong set of results with a significant improvement in all key metrics against the prior year.
"In addition to the strong financials, it has again been a year of investment, both through acquisitions, and also in our customer service levels, processes and procedures.
"We will continue this hard work to ensure significant steps are made towards our ambition to be an internationally recognised and admired leader in online dating and social discovery."
New markets
In the firm's established markets of the UK, Australia, New Zealand South Africa and Ireland, Cupid saw its revenue grow by 15% to £34.9m.
However, the dating company saw revenue more than double in its newer markets of the US, Canada, France, Italy, Spain and Germany.
Revenues in those markets rose to £44.8m in 2012, from £22.2m in 2011.
Mr Dobbie added: "Whilst it is still early in the year, we are confident that the business is well positioned for another year of healthy revenue growth, profitability and cash generation."