Glasgow-based Aggreko strikes new Africa deal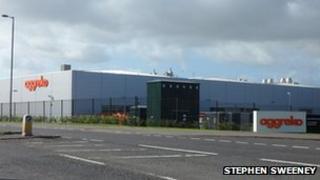 A Glasgow-based temporary power firm has struck a deal worth £133m to provide 122MW of power to Mozambique and Namibia over the next two years.
Aggreko will provide the power from its plant at Ressano Garcia in Mozambique, which opened last year.
It will be shared between Mozambique's EDM power utility and NamPower in Namibia.
The plant already provides 110MW of gas-fuelled power to EDM and the South African utility Eskom.
When Ressano Garcia opened, Aggreko was thought to have been the first private firm to supply power cross-border to utilities in southern Africa.
It said the success of the initial project had enabled it to offer additional power to other members of the Southern African Power Pool, which is one of the largest interconnected grids in the world and links the power networks of nine countries in southern Africa.
Aggreko chief executive Rupert Soames said: "This new project will make Ressano Garcia the world's largest cross-border interim power plant, with over 232MW of gas-fuelled power generation.
"It underlines the immense potential of the Southern African Power Pool to be a real conduit of cooperation and development among the countries of Southern Africa.
"The fact that three national utilities are collaborating to support each other's energy requirements is testament to the benefit of working together for the common good."
The new 122MW plant is scheduled to go into production in the second quarter of this year, and will supply power for a minimum of two years.