Scottish hotel sector 'treading water'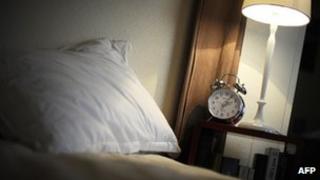 Scottish hotels brought in more revenue per room than any other part of the UK in January but suffered the largest fall in occupancy, according to a survey by accountants PKF.
Revenue rose by 2.1% in Scotland, compared to slight falls in England, Wales and regional UK.
However, Scottish occupancy fell by 3.4% - the worst rate in the UK.
Aberdeen performed well on both measures, but PKF said the rest of the market was "treading water".
Rooms yield in Aberdeen hotels soared by 15.9% to more than £55. This was the highest rate of anywhere outside London.
Edinburgh saw a 3% rise to £33.40, while Glasgow revenue fell slightly to just under £32.
Occupancy was up 0.2% in Aberdeen, down 5.2% in Edinburgh and up 0.7% in Glasgow.
Alastair Rae, from PKF, said Aberdeen's "stellar" revenue rate had been driven by several major events held in the city during January, including the Offshore Wind and Supply Chain conference and the oil and gas employment fair.
"January is not a typical month for the hospitality sector but it is clear these figures indicate that the market, Aberdeen aside, is simply treading water," he said.
"The slight upturn in Edinburgh may be a positive sign but it is quite a small improvement and there is still some way to go before we can tell if 2013 will be better than last year."
He added: "All the signs are, unfortunately, that it will be another difficult year of trading for Scottish hotels."