Asda income tracker shows Scots have more disposable cash to spend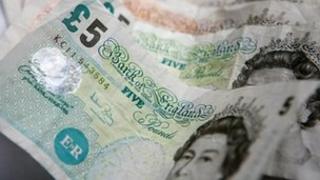 Families in Scotland are comparatively better off in terms of disposable income than the average UK household, according to new research.
The Asda income tracker is produced independently by the Centre for Economics and Business Research.
It is based on the amount of money households have left to spend each week on extras after tax, bills, food, clothing and transport costs.
Scots families had a discretionary income of £158 at the start of 2013.
This figure, for the first quarter of the year, was broadly unchanged from the previous quarter but was less than the first quarter of 2011 when families had £160 to spend each week on things like holidays, eating out, cinema and theatre, sports and toys.
Spending power
Asda's income tracker report said a drop in the number of unemployed people and expanding GDP across the second half of 2012 suggested Scotland was showing "positive" signs of recovering from the recession.
The figures showed average UK families were £3 a week worse off in the first three months of 2013 than they were at the end of last year.
The report said rising unemployment for the UK as a whole and the lowest regular wage growth on record were both key factors in the fall in UK average family spending power in March.
Asda President and CEO Andy Clarke said: "Over the last few months we've seen a gradual improvement in the income tracker, but the latest figures show that we are far from out of the woods.
"The recent cold snap has clearly impacted household utility bills; with the recent change in weather, hopefully this will help to ease some of this pressure."