Glasgow firm Amor Group draws up major growth plans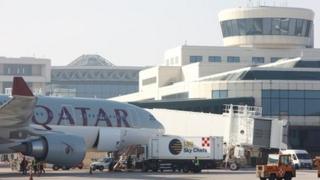 Business technology solutions firm Amor Group has announced ambitious growth plans after reporting a surge in revenues and profits.
The company saw global sales climb last year by 27% to £57.2m, while profits were up 22% to £8.1m.
Amor has now set its sights on achieving annual revenues of £250m and profits of £40m by 2016.
The Glasgow-based firm said it would aim to meet the targets through organic growth and strategic acquisitions.
Last year a buoyant energy market helped Amor's energy sector business grow by 10% to £23.4m.
Its sales were boosted by existing contracts with major companies such as Nexen and Talisman and new work with Dong Energy and National Grid, among others.
Airport deals
Highlights in 2012 included signing a contract with Toronto Pearson Airport to provide one of North America's largest passenger tracking systems.
It also sold its Chroma multi-airport operational database to Norwegian airport operator Avinor and supplied Milan Malpensa operators SEA with a Bluetooth queue measurement system.
Amor chief executive John Innes said: "We are committing to delivering £250m revenue and £40m profit by 2016.
"As we target significant annual growth over the next four years, it is critical that we supplement the domain knowledge of industry experts with strategic acquisitions.
"Growth of the magnitude planned over the next four years will certainly require acquisitions."
Amor employs more than 550 staff across its Glasgow, Aberdeen, Edinburgh, Coventry, Manchester, London, Houston and Dubai offices.