Chip maker Wolfson Microelectronics sees sales surge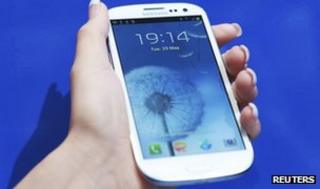 Edinburgh microchip maker Wolfson Microelectronics has reported a 59% increase in sales in the first three months of this year.
The company said revenues reached more than $48m (£30m).
Pre-tax losses at the group during the first quarter were cut from $8.4m in 2012 to $6.3m (£4.1m) this year.
Wolfson recently signed a deal with Samsung to supply it with audio microchips and its products were also selected by Lenovo.
Chief executive Mike Hickey said: "The growth momentum we built up last year has continued into the first quarter, with record first quarter sales up close to 60% year-on-year.
"This growth is being driven by our class-leading HD audio solutions for smart mobile devices."
He added: "We continue to build closer relationships with market leaders in smartphone and tablet applications and, encouragingly, we are also expanding our position in the fast-growing smartphone market in China and other emerging markets."