Electricity grid research centre opens in Cumbernauld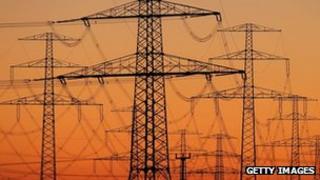 A new multi-million pound electricity grid research centre has officially opened in North Lanarkshire.
Strathclyde University's Power Networks Demonstration Centre aims to speed up the adoption of advanced technologies for the electricity sector.
It also plans to convert research into low carbon solutions for the industry.
Researchers, engineers and industry specialists will work on projects such as advanced grid control schemes and intelligent sensor systems.
The Cumbernauld-based centre is equipped with control and simulations systems and is home to a power network independent from the national grid.
It is a joint venture between the University of Strathclyde, Scottish Power Energy Networks, Scottish and Southern Energy Power Distribution, Scottish Enterprise and the Scottish Funding Council.
'World class'
Officially opening the new centre, First Minister Alex Salmond said: "This is a truly world class research centre and the first of its kind in Europe, clearly reinforcing that Scotland is leading the way when it comes to the new ideas, new solutions and new practices that will help us meet the electricity and energy needs of the future.
"Smart grid technologies are increasingly important as we move to a low-carbon economy, helping to reduce energy waste and making it easier for homes and businesses to generate their own renewable energy.
"Our ambitious plans for this sector demonstrate that it has the potential to create up to 12,000 jobs by 2020."