Scotland 'closing net' in on cyber criminals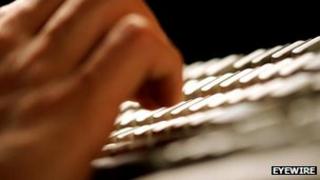 Police, industry experts and academics have joined forces to crack down on internet criminals targeting Scottish businesses.
It is estimated cyber crime costs Scottish businesses £5bn a year.
The renewed focus follows the creation of the Cyber Resilience Group with Det Supt Steven Wilson at its head.
He said: "E-Crime is a clear and present danger for all businesses, regardless of size or sector."
He added: "Businesses must not fall into the trap of thinking cyber crime is the stuff of science fiction - and would never involve them.
"But by working closely with universities and industry experts to create cutting edge solutions to e-Crime, Scotland can position itself as a world leader in cyber security excellence - providing tremendous commercial opportunities for businesses."
A summit in Edinburgh will bring together industry parties including hacking expert Colin McLean who founded the first Ethical Hacking degree in the UK at Abertay University in Dundee.
He said: "Hacking is a major threat to companies large and small, as well as governments all around the world.
"Our highly connected age presents massive opportunities for the free flow of information and the global growth of businesses, but with those opportunities comes a serious threat - of leaving your company's commercial secrets or your national infrastructure open to attack."